The most awaited event of BCSA is back!
You are invited to our Welcome Dinner: you will have the chance to know BCSA's Team, participate in a lot of activities and also win some prizes!
When: 𝐅𝐫𝐢𝐝𝐚𝐲 𝟐𝟒𝐭𝐡 𝐒𝐞𝐩𝐭𝐞𝐦𝐛𝐞𝐫 𝐚𝐭 𝟐𝟎.𝟎𝟎

Where: 𝐑𝐞𝐢𝐰𝐚 (𝐉𝐮𝐛𝐢𝐧) – 𝐕𝐢𝐚 𝐑𝐮𝐭𝐢𝐥𝐢𝐚, 𝟏𝟔 – 𝟐𝟎𝟏𝟒𝟏 𝐌𝐢𝐥𝐚𝐧𝐨
Participation fee: €20 (includes the dinner)
Registration is required, please click here to register, or scan the QR code in the following poster.
IMPORTANT: In accordance with the disposition of the Health and Safety policy, you are required to have your own valid Green Pass certificate to partecipate. If you do not own the certificate, please check our Instagram (@bocconicsa) stories highlights to find out how to get it!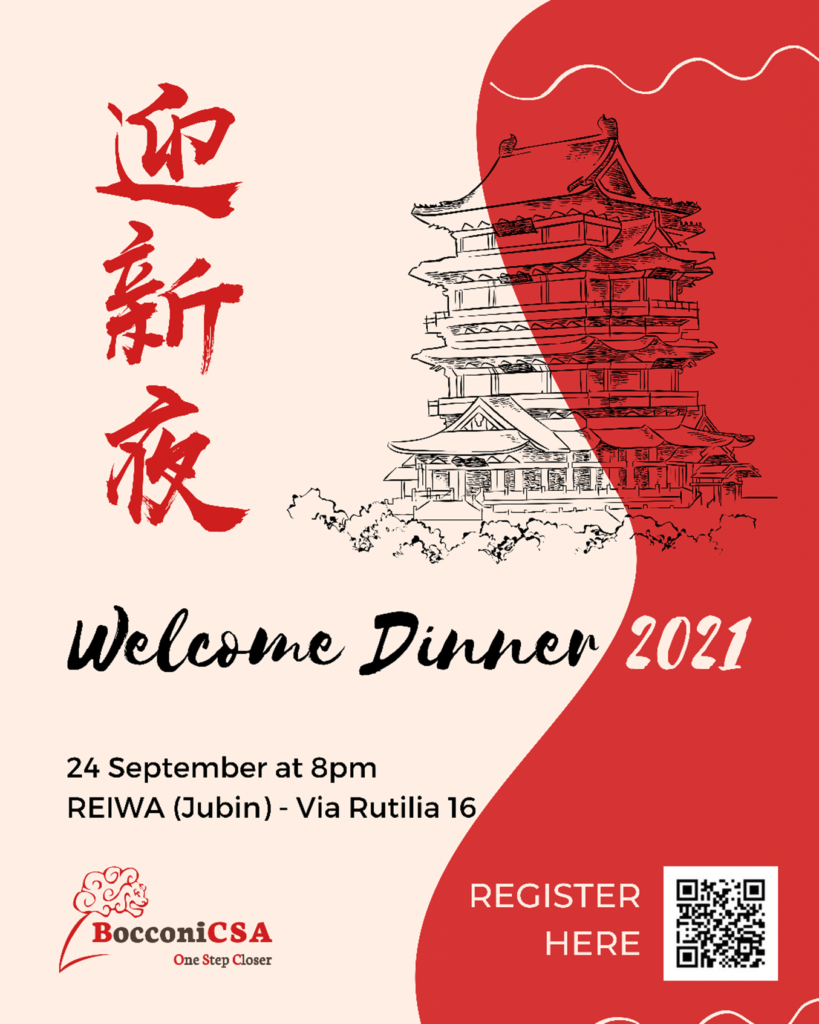 Check out the photos from the event on out Official Facebook Page!